PRODUCT FALL PROTECTION




Modular Pallet Rack Safety Netting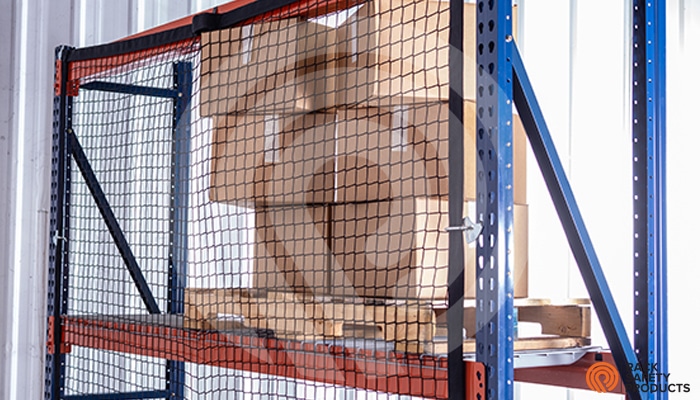 We designed the Modular Safety Netting to allow for overlapping or "shingling" of multiple nets. This allows you to protect any space quickly and easily – straight out of the box. Modular Pallet Rack Safety Netting is perfect for keeping loose items or cartons from falling into a workspace or aisle way, protecting anyone walking by your storage racks and offering product fall protection. The Modular Safety Netting is also great for keeping any items in loaded racks from falling onto conveyors, machinery, or employees.
Rack Safety Products carries extensive years of experience in the warehouse safety industry. Shop our collection of premium modular pallet rack safety netting with us today.