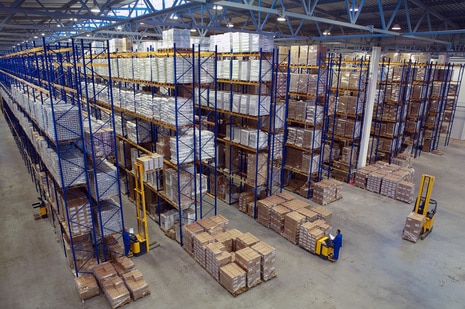 Your Rack Safety Comes First!
Rack Safety Products provides the knowledge and experience to ensure your rack system is providing you with the return on investment you are expecting and the assurance that you are operating a safe and compliant warehouse with our pallet racking services.
Pallet Rack Installation
Here at Rack Safety Products, we offer nationwide pallet rack installation services using our professional team of experienced rack installers. With over 100 installers, our team is cross trained in pallet rack services, including rack installation, pallet rack repair, and rack tear downs providing them the best experience in the industry. With over +35 years in the rack industry and +15 years in rack installation business, we've accumulated the best knowledge base in the industry and can do any pallet racking installer job.
Pallet Rack Repairs & Remediation
With the information gleaned from our audit or specific rack repair inspection we can provide you with a turnkey rack repair project with our dedicated pallet rack repair team, designed by our structural engineer to meet the requirements of your facility and pallet rack system. We certify all our repairs to meet the original integrity of when the rack was purchased.
Rack Repair Kits – We have a number of repair kits available depending on the extent of the rack damage. We also have the ability to create custom rack repair parts for occasions where the stock kits won't work. All of these kits are RMI certified and signed off by a structural engineer to ensure it's appropriately used based on that specific damaged upright.
Pallet Rack Tear Downs & Removal
Are you moving and need your current pallet rack out of your warehouse? Our pallet rack services also include tear downs and removal. Whether downsizing, moving in, or moving out, we can provide full service installation and removal of your racking system. We can supply you with a quick rack removal quote based on the size and scope of the project. Our team has provided dozens and dozens of rack tear down and removal projects throughout the US.
Pallet Rack Re-Engineering
Are you planning on moving or redesigning your warehouse? With this pallet racking service, we can re-engineer the use of your pallet rack to meet the new needs and flow of your warehouse plans. Our structural engineer will provide recommendations and stamped calculations to ensure the safety and integrity of your new rack setup.
 

Buy & Sell Used Pallet Rack
Do you need your pallet rack out of your warehouse as soon as possible? Do you need rack but can't afford to spend an arm and a leg? The Rack Safety Product's Used Rack Program enables anyone to buy or sell their pallet rack systems to us. After we examine the pallet rack, we'll offer you a fair market price to purchase your rack. On the other hand, if you're looking to buy used rack, give us a call today to find out what systems we currently have available.
Warehouse & Pallet Rack Safety Audits
We offer a free checklist for your team to review as part of your regular safety checks. This pallet racking service is the base for 5S systems (or more appropriate 6S with Safety) and LEAN Systems. Assessing rack damage and deformity in the rack early can save on product damage, major rack damage, liability and lives. We'll provide you with a detailed Safety Audit Report based on your warehouse or rack. We'll point out the good and bad practices of your warehouse and recommend steps to reduce liability and improve safety standards. Find out more about our Safety Audit Report by calling today!
Experience is the difference in assessing the damage, and we offer the best pallet racking services in the industry with over 35 years of experience.
Surveys Identify the areas of concern and lay out a path for more thorough
Inspections which detail the type of damage and severity of damage and
Audits which create a detail plan for repair and remediation as well as cause and effect of the damage and contingency plans to prevent future damage. A complete report with photos and recommendations and a fixed cost quotation.