Protect your pallet rack investment with pallet rack protection products
We've taken years of experience and design to pre-engineered and custom-designed pallet rack protection products for all types of pallet rack systems.  We deliver rack protection products that work in real-world environments and deliver exceptional value. Our designs are proven to be the most effective option to prevent forklift damage to pallet racks and will help keep any warehouse safe.
Pallet Rack Repair
By far, the most common rack damage is found on the front column of the pallet rack frame due to forklift impact. Additional damage to the reinforcing horizontal and diagonal struts is also likely whenever column damage is found. Rack Safety Products provides rack repair solutions for all types of pallet rack damage and offers nationwide installation services.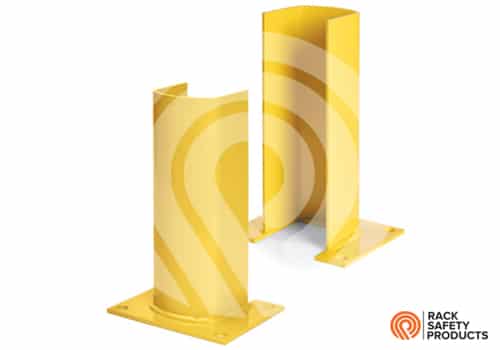 Protects the bottom portion of the frame where most damage occurs.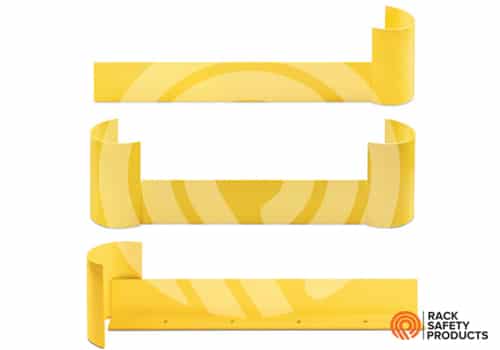 End of aisle rack protectors are the ultimate choice in pallet rack protection.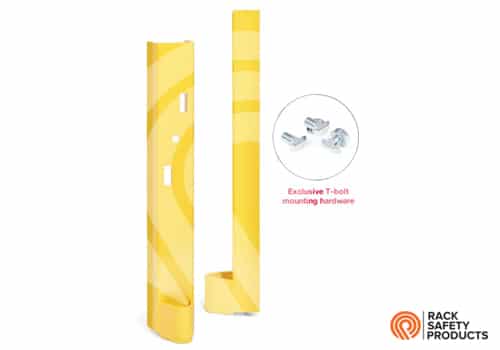 Reinforcement and protection of the pallet rack at the same time.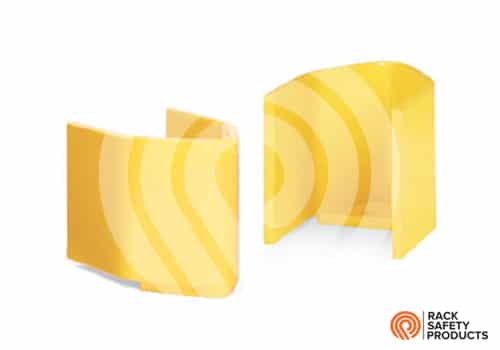 Built with 5/16" thick steel construction to absorb outrigger impact.