PALLET SHELVING SAFETY STRAPS



Pallet Shelving Safety Straps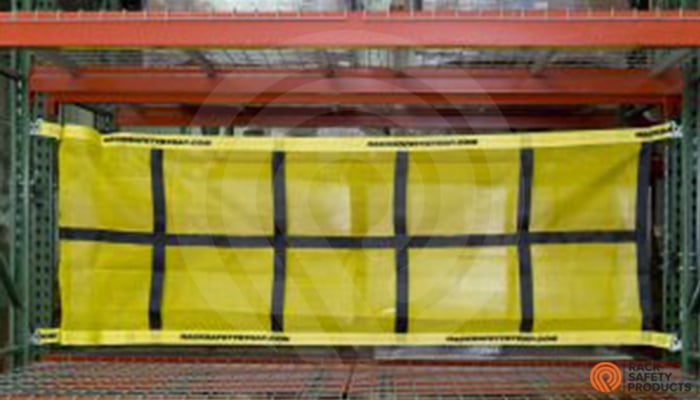 The Rack Safety Strap is the easiest to install of any pallet back stop that simply mounts to the rack upright in seconds.  Pallet shelving safety straps provide a good level of safety in the warehouse by preventing large items or palletized items from being pushed through into the flue space or falling into isles or work areas. Our Rack Safety Strap is an ideal companion to the Flue Guard™, providing an impermeable barrier to the flue space of the pallet and preventing product inventory from blocking the space as well.
Ideal for instant flue space protection and compliance.
The pallet storage strap can be used on the front of the pallet rack for product fall protection easy to install and remove for access to inventory.
Pallet rack safety straps can be used in place of wire mesh backing or panels where cost or installation is not practical.
No tools required
Great for large inventory or large boxes, and top heavy items.
The Rack Safety Strap is 2" wide and available in 8 to 13 ft bays.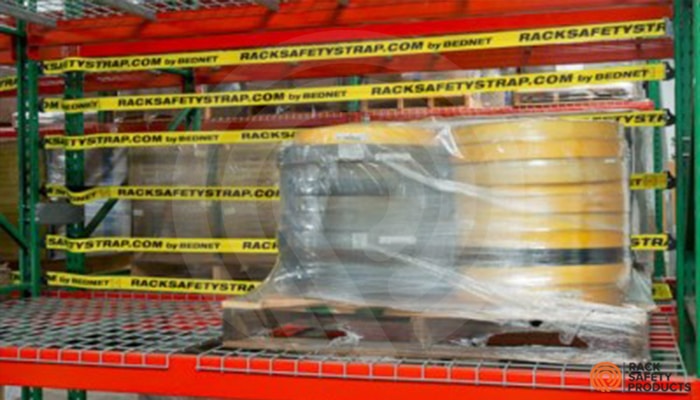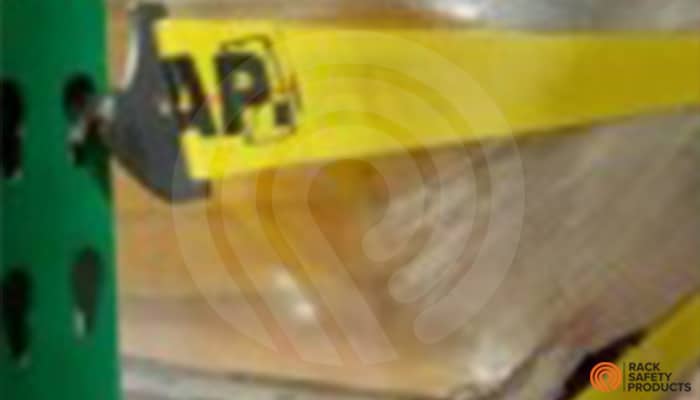 Keeps Goods on the Shelf
The

pallet

shelving safety straps are specifically designed to prevent push through when mounted to the back of the rack
Extra Protection
Different types of goods require different methods of storage on pallet racks. For added pallet rack fall protection, add as many Rack Safety Straps as necessary to each bay for securing your goods
Clear Flue Space
When used properly the Rack Safety Straps can help keep your flue spaces clear and up to fire code standards required by insurance carriers