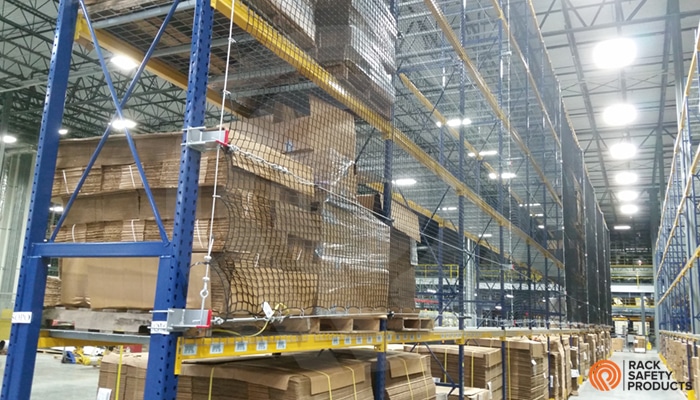 Pallet Rack Safety Netting
Protect people and minimize product damage with high strength warehouse safety netting designed to minimize cost yet provide a simple secure means of protection. Vertical warehouse safety mesh netting or warehouse rack netting provides an effective barrier and contains loose boxes, stacked material, and palletized goods. Safety mesh, or pallet racking protection netting (extruded polypropylene), is available from light-duty to heavy-duty strength and materials to meet your specific needs from cold storage to fire retardant applications. Pallet rack netting is a solution for pallet rack fall protection and works in conjunction with pallet rack back guards, pallet back stops, beam back stops, and Rack Safety Product's Flue Guard™ to create a uniform flue space above the pallet. Our safety netting for warehouse racks should only be used in vertical applications.  Use UV stabilized cable ties for a simple, safe and cost-effective installation.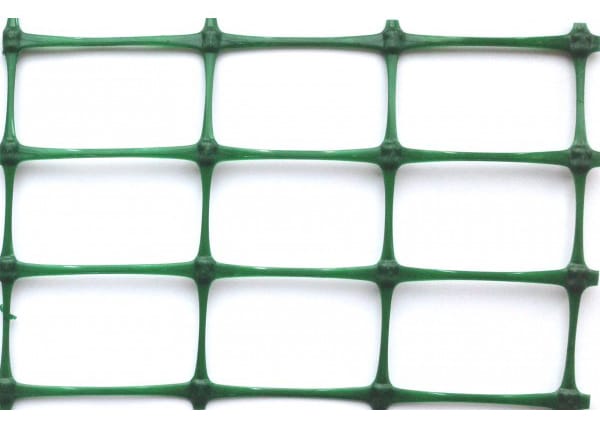 Plastic Safety Netting
Ideal for most warehouse pallet rack backing with a lower cost to wire mesh backing and easier to install.  Works great with Flue Guard.  Vertical safety wall with high visibility of rack content holding its shape and durability, UV stabilized Polypropylene won't drupe or disfigure.
Green Light Duty – tensile strength 637lbs/Ft2

Black Standard Duty – tensile strength 850lbs/Ft2

Black Heavy Duty – tensile strength 1300lbs/Ft2

Ultra Heavy Duty – tensile strength 1400lbs/Ft2

Fire Retardant – tensile strength 1400lbs/Ft2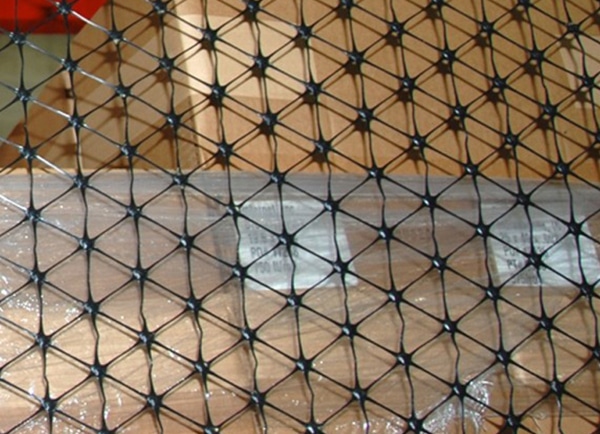 Three Axis Netting for Maximum Load Distribution
Pallet rack netting creates greater dimensional stability with uniform containment using the triangle to form a unique design built on strength and security.
Standard Duty – tensile strength 790 lbs/Ft2

Heavy Duty – – tensile strength 1200lbs/Ft2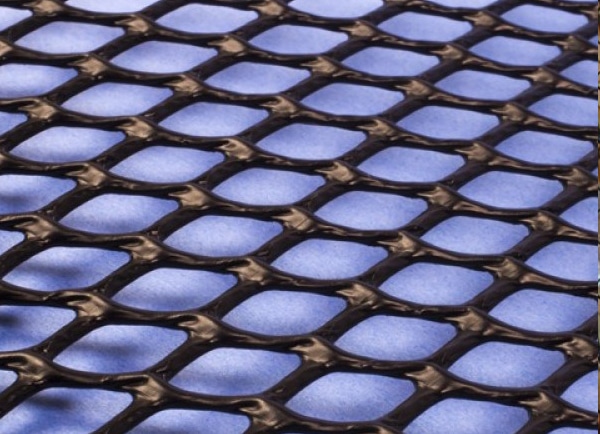 Light Duty Diamond Mesh Polyethylene Barrier
Greater security where you want fingers out and product in tighter pattern gives a good, cost-effective pallet rack protection netting.
Security barrier – tensile strength 360 lbs/Ft2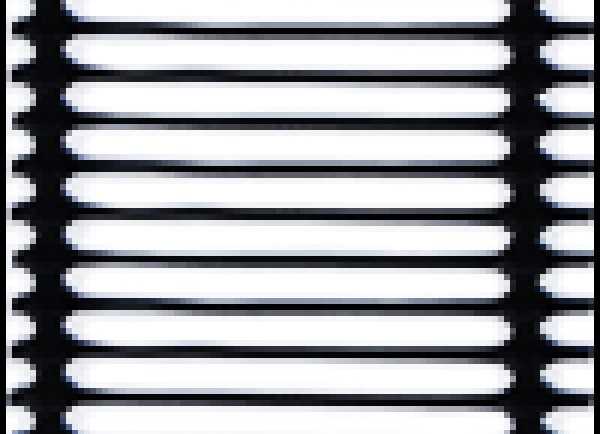 Plastic Polyethylene for Low Temperature
For freezer Polyethylene is the applicable material and can be installed vertically or horizontally.  Available up to 39 inches wide.
PE Netting – tensile strength 1300 lbs/Ft2