SERVICES




Rack Repair & Rack Repair Kits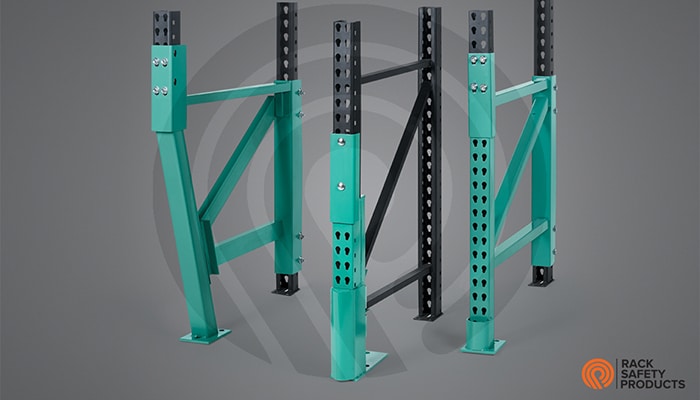 Pallet Rack Repair Services
With the information gleaned from our audit or specific rack repair inspection we will determine which rack damage is either accectapble or not. Then we will consult with you and provide you with a quote with the costs for rack repair kit(s) and installation. Next, will show up with our team of pallet rack repair specialists and repair any upright or frame. Our specialists are well informed on up-to-date osha standards for pallet rack damage and rack repair regulations, don't be fooled by other rack repair companies without proper engineering and/or experience. We provide you with a turnkey rack repair systems with our dedicated rack repair team, designed by our certified pallet rack structural engineer to meet the requirements of your facility and pallet rack system.
Pallet Racking Repair Kits – 
We offer a line of certified RMI and structurally engineered stamped pallet rack repair parts. Our kits get signed off by structural engineers, ensuring the proper calculations of distributed load weights within the rack. In addition, our team of rack repair specialists offer professional installation services following strict safety procedures.
Pallet Rack Column Repair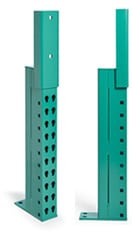 Repair Kit – S
Most popular wire mesh

In-stock sizes range from 24″ to 84″ in 12″ increments

Heavy 1/4″ thick steel connection channels ensure rigid installation

OEM punch pattern allows for re-installation of beams

Heavy-duty powder coat finish

Available in custom heights and colors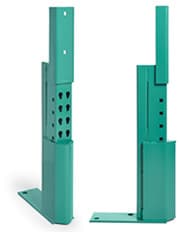 Repair Kit – SPRO
Includes Repair Kit – S features, plus:
1/4″ thick x 12″ high v-nose deflector provides increased defense against forklift damage

Flush-mounted deflector available for VNA (very narrow aisle) applications

Heavy-duty 4″ x 12″ footplate

Installs with two 3/4″ anchors to eliminate column twisting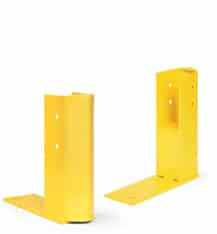 Repair Kit – XS
Designed as a 6″ repair kit with a 12″ deflector to prevent future damage

All-bolted design eliminates the need for welding

1/4″ thick steel construction

4″ x 12″ footplate

Installs with two 3/4″ x 4″ anchors

Heavy-duty powder coat finish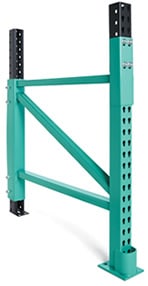 Repair Kit – ST
Straight Leg modular frame repair kit

Heavy-duty integral bracing

Includes a 4″ high bullnose deflector that eliminates load wheel damage

Full length rear connection channel for maximum durability

All-bolted design eliminates the need for welding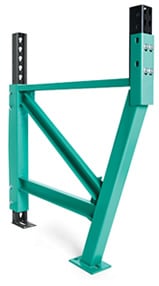 Repair Kit – SL
Includes Repair Kit – ST features, plus:
Slope Leg modular frame repair kit

Heavy-duty 3″ C-channel structural bracing

Slope Leg design allows 9″ of additional aisle clearance

Designed for back-to-back row applications only